As an Amazon Associate I earn from qualifying purchases. Some of the links on this website may link to vendors which are "affiliate links". If you click on a link I may receive a commission.
I have always had a hard time finding shoes that are comfortable for me, I have always had issues with crocs or flip flops. Instead I started to look at sandals that could be like an extension of my bare foot, and thats how I found Xero.
Xero has a wide range of shoes built for you to use outdoors that can fulfill many roles, from shoes and boots to amazing sandal options. They are now my go to for camp shoes to give my feet time to breath and air out after long days hiking.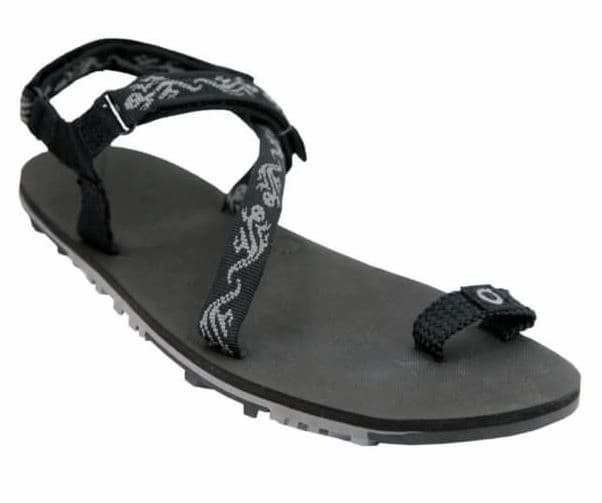 Imagine a sport sandal with traction to take you wherever you want, with an "invisible" feeling like no other. That's the Veracruz.

There's something magical about the strapping system combined with the toe loop and the light weight.
*As an affiliate we earn from qualifying purchases, thanks for supporting our work!
Here's a rundown of what we'll provide in this Xero Veracruz Sandal review:
First we'll share the features and benefits that you'll find useful
Next, we'll take a look at the drawbacks you might need to know about
Then, we'll tell you a bit about the Xero company
And finally we'll provide a sampling of actual customer and Independent reviews to give you better insight into the product.
Sound good? Let's get started!
Features and Benefits of the Xero Veracruz Sandals
FeelTrue® rubber inserts for grip – including a new, more rugged tread under the ball of your foot
A TrailFoam™ middle layer to "even out the bumps"
The BareFoam™ footbed with just enough cushion for comfort and performance
Of course, the sole is backed with our 5,000 mile sole warranty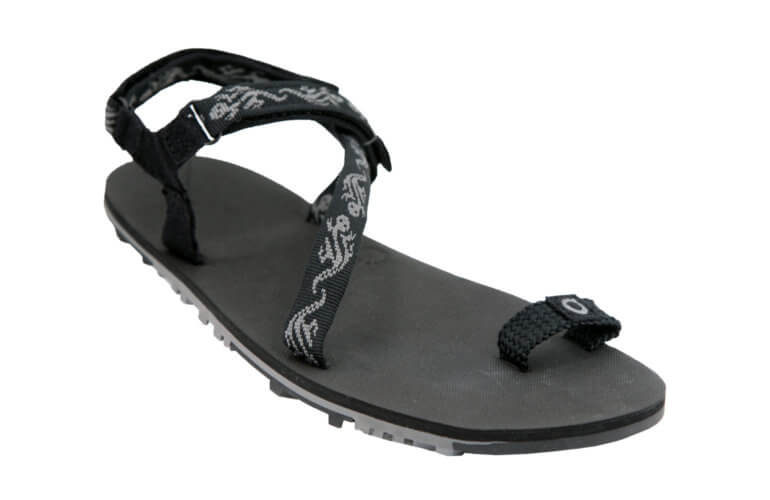 Special Features (Pros) of the Xero Veracruz Sandals
Very Comfortable For Walking – These have been spoken about highly for walking around with total comfort while protecting your feet from dangers.
Amazing Traction – The shoes have amazing soles that grip onto the foot holding you to the ground.

Strap Design – Minimally invasive straps help to hold you to the sandal while staying comfortably attached to your foot.
Drawbacks (Cons) for the Xero Veracruz Sandals
High Arches – There are people who have high arches who are reporting that the shoes don't fit right on their feet and that they ended up having to return them.
Awkward Initial Fit – Many felt that they had to get used to the fit as they are a zero drop but also very light. Many said after the initial awkward state that the shoes were almost not noticed anymore.
Video: Xero Veracruz Sandals
---
About the Xero Company
Steven is the visionary and marketer for Xero Shoes. He is a Masters All-American sprinter (one of the fastest men over the age of 50 in the US) and former All-American gymnast. 
So, inspired by Born To Run, I decided to make my own huaraches running sandals. I picked up some hi-tech rubber sole material from Vibram (the Cherry that we sell in our Classic kits) and and some eye-popping cords and made myself a pair.

When the other runners saw my huaraches, they asked for their own… which turned into a huarache making party on the sidewalk of the University of Colorado (we got a lot of looks, ranging from "What are you doing?" to "Hey! It's those sandals!")
Xero Veracruz Sandals Review
Looking at the features and benefits is great, but taking a look at what real-and-actual customers have to say about a product offers a deeper dive into the gear and the company.
Here we've curated reviews that reflect the Xero Veracruz Sandals, providing feedback from product users and reviewers on independent review sites as well as other online retail shops.
Independent Reviews and Recommendations for the Xero Veracruz Sandals
As I've made it clear previously, I'm not much of a sandal fan… However, after experiencing a few pairs recently, I can understand why they have such a cult following; particularly for those people who are seasoned barefoot veterans, or runners.

The Veracruz provides your feet with maximum freedom, whilst still protecting them from any potential harm underneath. I'm unsure whether this is a phenomenon that only I've experienced; however, my gait feels has much more fluidity and awareness whilst wearing them.

The BareFoot Shoe Review
---
What Online Customers Have to Say About the Xero Veracruz Sandals
These are my favorite sandals… A note to those having trouble keeping them in position. I place the diagonal strap between the Velcro cross straps. When closed the diagonal strap, and the foot stays in place

XeroShoes.com
---
These are my first barefoot sandals, and I absolutely love them. They stay in place well, are lightweight, and are basically like being barefoot without getting glass in my feet. I run about 50-60 miles per week in them and also wear them casually, and they're not showing any signs of wear so far.

XeroShoes.com
---
I always wanted to try a toe loop sandal, thinking that they may look a little different but kinda cool and I thought the loop may prevent that annoying sole drag at the toe (you know what I'm talking about: the sole at the front of your foot slightly catches the ground and folds back or trips you up. ARGH!)

The Veracruz fit the bill for me: super minimal, stays solidly on my feet, doesn't catch the ground and looks pretty cool, too. I can dig 'em and I'm already living in them as my "go to" sandals!

XeroShoes.com
---
Final Thoughts on the Xero Veracruz Sandals
I grabbed these myself for camp shoes as I wanted something that could be worn outside if I wanted or needed to get out of my hiking shoes, like in town where I refuse to publicly show up in crocs.
These are very lightweight and they stay attached to my feet without getting loose or causing irritation, in camp they allow my feet to breath and prepare for the next day.
I would highly recommend Xero shoes for anyone even if not a hiker, they are built with quality and they are built to last.
Compare To Other Camp Shoes on Amazon
Image
Title
Price
Prime
Buy

Top

Xero Shoes Z-Trek - Men's Minimalist Barefoot-Insipred Sport Sandal - Hiking, Trail, Running, Walking - Charcoal/Coal Black

Prime

Eligible

Buy Now
Xero Shoes Z-Trail - Men's Lightweight Hiking and Running Sandal - Barefoot-Inspired Minimalist Trail Sport Sandals - Multi-Black

Prime

Eligible

Buy Now
Crocs Unisex-Adult Classic Clog | Water Comfortable Slip On Shoes, White, 10 Women/8 Men

Prime

Eligible

Buy Now
Havaianas Men's Top Flip Flop Sandal, Black, 9-10

Prime

Eligible

Buy Now
Product prices and availability are accurate as of the date/time indicated and are subject to change. Any price and availability information displayed on [relevant Amazon Site(s), as applicable] at the time of purchase will apply to the purchase of this product.
Prices pulled from the Amazon Product Advertising API on: