As an Amazon Associate I earn from qualifying purchases. Some of the links on this website may link to vendors which are "affiliate links". If you click on a link I may receive a commission.
When you thru-hike or perform frequent, long-distance hiking your body gets beat up, fatigued and overall this slows your recovery down. I found some key supplements for long-distance hiking which should support the body and restorative processes and help you finish your thru-hike, section hike or other long-distance hikes while encouraging your body's recovery at the same time.
Hiker hunger as a term is spoken quite often in regards to when hikers hit the town and they down large volumes of food. While the effort of hiking can generate hunger, your body is looking for vital nutrients it is missing due to the work being output consistently. You can help lower your "hiker hunger" by ensuring you take in the proper foods, nutrients, and vitamins daily.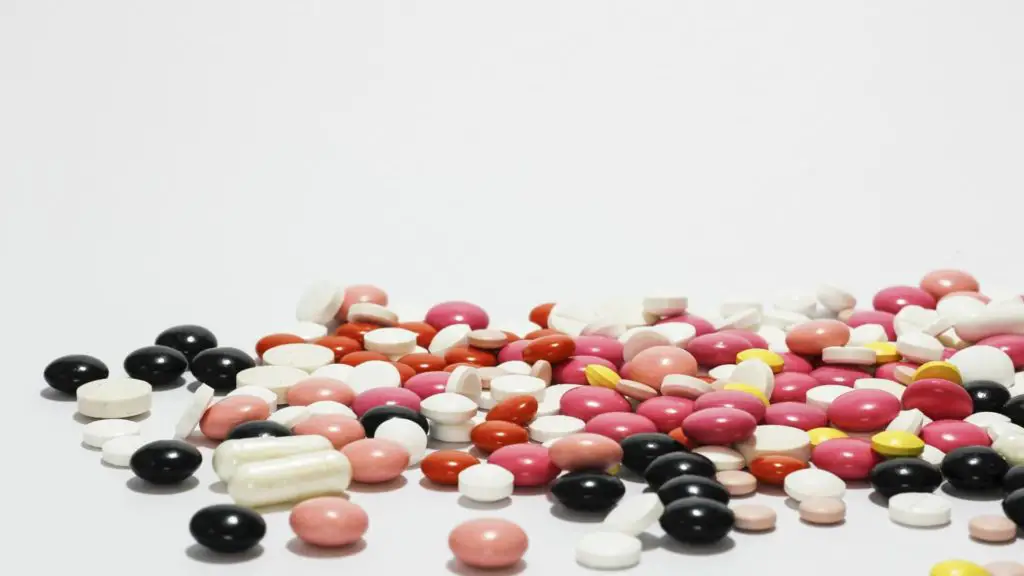 Supplements For Long Distance Hiking
There are some critical supplements to help you as a long-distance hiker stay healthy over time and ensure that you are able to help repair your body. Additionally, on a long-distance hike, you will need some nutrients that an easy to carry, carb-heavy food diet, will typically be short on.
Before you begin to wonder, I'm not going to talk about just multivitamins as they are hopefully fairly standard for hikers to consume.
Fish Oil / Krill Oil
You will hear about Vitamin I non-stop when you read about supplements for long-distance hiking and thru-hiking. This conversation is typically centered around people have to take them non-stop for soreness and aches.
What you won't hear all that much about is that by adding a fish oil supplement, which has high omega 3 fatty acids, can help cut down on this inflammation which can help cut or remove the need for ibuprofen.
Recently I switched to this Krill Oil instead as it has been less fishy in smell and I have no after period with "fish burp" when I take them. I would recommend splitting them into daily packs for travel to allow you to take one each day without bringing the whole container.
Electrolyte Supplements
Since you will be sweating and drinking water continuously on a long-distance hike you will want to look into adding on a quality source of electrolytes.

No, Gatorade isn't a good source of electrolytes regardless of their TV advertisements. You want to look into a much better source of electrolytes which you can add to your water or other drink.
There are a few different types of options available which each has its benefits and drawbacks, the biggest 2 are to get electrolytes in a powder or in a liquid form.
I like electrolyte powder in most cases around the home as I can add them from a large container into my drink without much thought, but on the trail, this means having a larger tub and scoop or needing lots of baggies pre-split.
My preferred version is electrolytes in liquid drop form as the container is pretty lightweight and easy to squeeze and add on the go. This one is the one I carry which allows me to grab it out and squeeze in a couple of drops and move on.
K2 And D3
These vitamins should be paired when consumed as this optimizes their performance within your body. Even with proper sun exposure your body needs the K2 to properly utilize it, I would always suggest using a paired up vitamin supplement to ensure proper health and well being.
This K2+D3 is what I take, typically 2 each day, and recommend it be added to your daily supplementation. It is vegan-friendly along with free of most allergens so it should fit most of you just like myself. Vitamin K2 as a Promoter of Bone and Cardiovascular Health from NIH shows it to be good at fighting calcification of your joints and arteries.
Chris Masterjohn wrote an amazingly detailed article around K2 about it if you would like to learn more.
Turmeric Curcumin
These are both quality supplements typically found together which help in overall joint health and support. Hopefully, I shouldn't have to explain in too much detail how much impact walking 4 million+ steps in 5 months will do to your joints in aches and pains.
Since you know the work you will be outputting before you start I would begin to add this mix into your daily intake prior to leaving on your hike, in addition to daily while hiking. This way you have a good level within your body before the work begins which then carries you through the entirety of your hike.
Probiotics
Due to eating more junky foods and less overall quality whole foods you may experience issues with your digestion. To help supplement your body and keep it strong and working for you I suggest adding in a quality probiotic. This one is good quality, time delayed-release, probiotic which helps support good gut health as each contains 45 billion live cultures.
Protein
On the road, it can be difficult to get in the amount of protein that is really required for your body to properly recover and heal and build muscle. As most meats have a shelf life without refrigeration this leads many to drastically cut back their overall protein intakes to their physical detriment.
I found a very good, non-shake, option in this cool set of protein puffs that are available in unflavored or chocolate. This means you can very easily add them to your granola or other bite-size mixes to help increase their protein totals to ensure you maintain a healthy intake of needed amino acids.
If you like bigger flavored puffs then these are my go-to for breakfast cereal style with a good protein value.
If you are a big shake person than at home I use this creamy vanilla as it tastes not too overly sweet but mixes easily with a normal shaker, spoon or blender. I would definitely say this style doesn't suit me on the trail as then I have to keep stuff in powder form.
I also found yummy granola, my favorite being peanut butter, which has a larger protein value than standard granola, the bag is easily able to give you at least a week or two worth of daily servings. It is also gluten-free, grain-free, soy-free and very low in net carbs due to high fiber!
[lasso ref="promix-whey-protein-isolate-puffs-30-servings-10g-protein-0g-sugar-50-calories-per-serving-grass-fed-protein-crisps-healthy-high-protein-low-sugar" id="1258″ link_id="4942″ rel="promix-whey-protein-isolate-puffs-30-servings-10g-protein"]
Choline & Inositol
Like many of you, I had never heard of Inositol until I started a ketogenic diet and started to really learn about my health. I found that Inositol is one of the most versatile nutrients for promoting brain wellness, providing a positive and relaxed outlook, and restful night's sleep.
Choline is helpful to reduce stress and is very important to brain and memory, both of which you need to keep under control on the trail.
These are both typically found in pill form together and this is the one I have taken for the last 2 years.
[lasso ref="solgar-choline-inositol-500-mg-500-mg-100-vegetable-capsules-pack-of-2-energy-metabolism-liver-health-brain-nerve-function-non-gmo-vegan-gluten-free-dairy-free-100-total-servings" id="1250″ link_id="4943″ rel="solgar-choline-inositol-500-mg-500-mg-100-vegetable-capsules"]
Creatine Monohydrate
Creatine is found in proteins like beef, fish, eggs, and more and is a strong component to building lean muscle mass. When you are thru-hiking you tend to have a very poor at best dietary approach to real meat which means less than optimal creatine ingestion.
The best amount to supplement over a long time frame would be to supplement 3-5 grams daily mixed into your water or into your food. It is a good supplement for mixing as it has no flavor on its own in almost all cases.
The main benefit to taking this is to help your muscles as they use creatine when being taxed with fast efforts and making sure to top off your tank daily can give you a bigger benefit and stronger results over the course of your 4-6 month journey!
[lasso ref="pure-creatine-monohydrate-200-servings-1000-grams-2-2lb-bulk-vegan-non-gmo-gluten-free-soy-free-aid-strength-gains-no-artificial-ingredients" id="1243″ link_id="4944″ rel="pure-creatine-monohydrate-200-servings-1000-grams-2-2lb-bulk-vegan-non-gmo-gluten-free-soy-free-aid-strength-gains-no-artificial-ingredients"]
Elite Multivitamin Complex
I know I said no multivitamins before, but I have found this one in powder form, which comes in single-serve packets and contains a large amount of all of the above inside. I figured getting one thing to take would be much nicer than just bringing a pill popper versions.
I may move over to this sports complex as the single-serve tubes makes it easy to take and open while staying sealed so they don't get contaminated. If you want they do provide a capsule version here.
[lasso ref="vegan-superfood-daily-keto-multivitamin-for-men-and-women-bcaa-bcca-amino-acid-powder-packets" id="1253″ link_id="4945″ rel="vegan-superfood-daily-keto-multivitamin-for-men-and-women"]
Final Thoughts on Supplements For Long Distance Hiking
I hope all the supplements I've listed above aren't common to you and helped explain in good detail why you would want to add them to your travel kit. I believe most hikers are undernourished which leads to the little incidents of injury over time, these things that take people out of the hike.
I see this as something which should be combated which makes us as a community stronger and more self-supportive. Please feel free to spread this around to friends or family who is thinking about long-distance hiking so that they can get prepared properly!