As an Amazon Associate I earn from qualifying purchases. Some of the links on this website may link to vendors which are "affiliate links". If you click on a link I may receive a commission.
Your backpacking base weight is very important to your overall ease in long-distance hiking, while less important the shorter duration of your hikes. If you are planning something like a thru-hike then you will want to ensure you have a lower base weight then if you were to go on a day hike, so what is backpacking base weight?
Your base weight is the gear carried minus your food, fuel for cooking, clothing worn, and the water you carry. Base weight is the controlled weight of items you need that may adjust based on distance and season that you plan to travel.
For example, ultralight is based on having a base weight of under ten pounds which helps your back, hips, and feet. I have learned quite a lot on this topic after researching and feel that I can provide some good reasons why backpacking base weight matters that may help guide you.
This way I know that you can be as prepared as possible for your thru-hiking journey.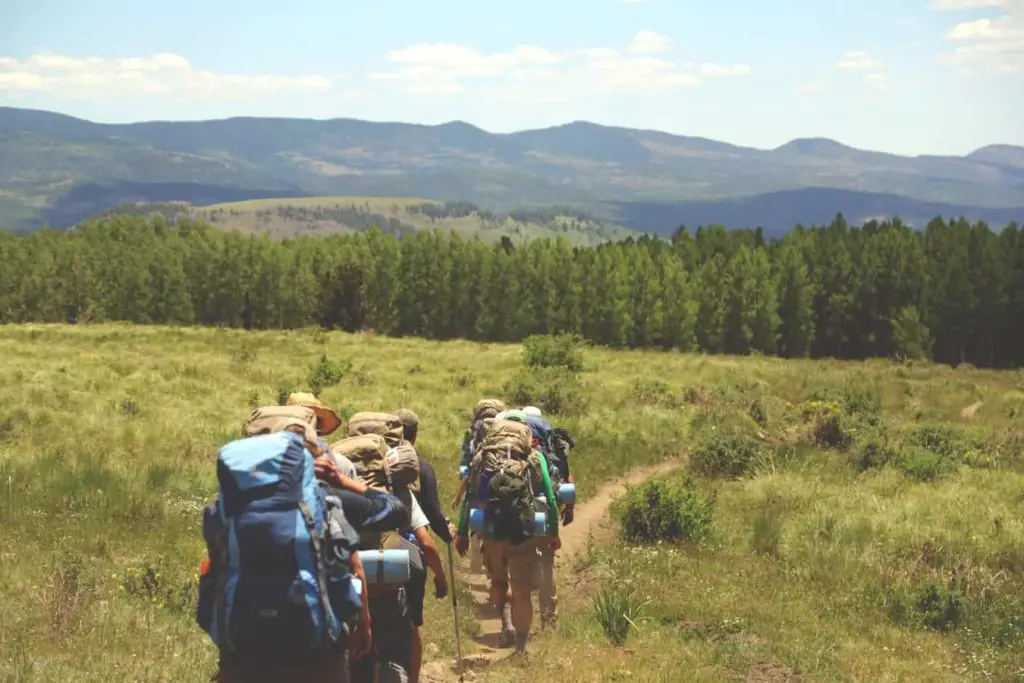 What Is Backpacking Base Weight?
Your base weight is the overall weight of your backpack without food, water, and clothing you wear actively. Strategically limiting this backpacking base weight is one strategy that many new hikers don't manage well on their first long-distance hikes.
One of the most frequent places on the AT offers shakedowns to new hikers who make it there. These shakedowns are offered for hikers and can frequently have them drop 10 pounds or more of gear that just isn't required or necessary.
This extra weight added to your overall base weight is very important if not managed as you will carry between 10-20 pounds of food and water alone in many cases. Most hikers will carry around 2 pounds of food per day for each day of hiking between refuel points.
So taking steps to minimize your overall base weight you will always carry is very important to your total weight. Since this total weight of your pack will be what you have to carry for a large portion of the hike.
The easiest way is to manage your big three in your backpack.
What Are The Backpacking Big Three?

The big three are considered the parts of every backpacker's necessary equipment. The three are your camp system (tent), sleep system (bag or quilt and pad), and your backpack itself.
If you can get these three under 9 pounds you will be well on your way to achieving a low backpacking base weight system.
The big three are going to be a large part of your overall backpacking base weight due to their need and typically larger size to accommodate everything else.
This is why you would do well to consider weight versus cost for these items more than the other items which you will load in your pack.
If you don't have items already purchased out of the big three I would say you should look at them each and if over 3 lbs then find a different piece that weighs in less. We offer many lightweight options on our recommended gear page to help you get started.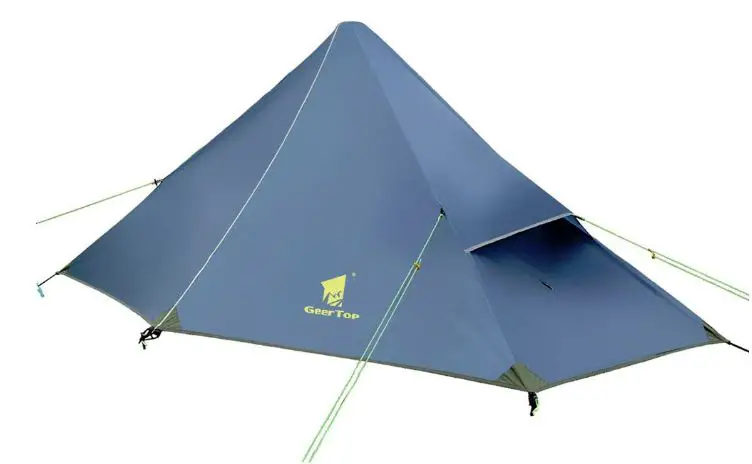 Camp System
There are numerous ways to build out your camp system and keep it lightweight. The most common options that you will see will be a tent, hammock, and tarp. The lightest form would be a tarp, closely followed by different tent and hammock systems.
A tent is the most common method most people grew up using with their families. The hammock system is like a backyard hammock, a sleeping cot tied up between 2 objects which suspends you in the air.
A tarp system means you are open to the environment and the tarp is over the top as a roof and wind defense without walls and enclosed space.
Example Camp Systems Which Are Lightweight:
Sleep System
Ultralight and lightweight backpackers will use the term "sleep system" in reference to their sleeping bag and sleeping pad combination. Your goal to get a low base weight should be to reduce them to a combined weight of three pounds or less.
This goal may seem difficult but it is achievable if you can get your sleeping bag under two pounds or 32 ounces. Along with finding a sleeping pad that weighs under one pound or 16 ounces.

Josh – Ultralight Packer
If your sleeping bag weighs more than 40 ounces I would suggest you look to find a replacement if all your other gear has been purchased. To allow for three-season camping you should look to purchase a sleeping bag rated for 20 degrees (f).
Most hikers will look to choose a down sleeping bag as they are typically better than bags with synthetic fill. This is due to the fact that down is lighter and more compressible.
This compression is vital as it allows you to purchase a lower volume pack which in turn saves you weight.
Example Sleep Systems Which Are Lightweight:
Backpacks
This should be the last equipment you try to change the weight and size of as you will not have a good understanding of the volume you will need until you find your preferred sleep and camp systems.
More than likely you will be good with a 40-60 liter pack. This size would handle pretty much any long-distance trip you plan from a section hike to a thru-hike.
Example Backpacks Which Are Lightweight:
What Items Are Not Considered Base Weight?
There are many items of gear that you will take with you that aren't part of this backpack base weight calculation.
These items will be part of the overall backpack weight but aren't considered part of the base weight as they change weight consistently over time.
Food
The average long-distance hiker can burn up to 5000 calories a day in energy while traveling 20-30 miles. This means you will need to have some serious food available for energy on a hike.
This needs to be a good mixture of protein to repair body issues daily along with enough carbs and fat to provide continuous energy availability, we talk about cold soaking food over in this article.
Worn Clothing
This is the clothing you wear each day, normally a pant, shirt, underwear, socks, and shoes at a minimum.
Sometimes this can also include a hat, rain gear or warmer clothing if in a colder environment. Much of this will depend greatly on the climate you plan to be hiking in.
Water
Most hikers will carry at least 2 liter size bottles at a minimum. Water is pretty heavy and you want to ensure you carry enough to make it to the next source.
The balance is you don't want to over-carry water from one source to the next as this causes more undue stress on you and your body.
Final Thoughts on Backpacking Base Weight
Choosing your base weight wisely will help you endure your hike with enjoyment and without injury. These factors are what end up causing many people to quit when they have the power to get further than they do.
I hope in explaining the details of backpack base weight above that you have some good fundamental ideas as to where you will look to spend your weight wisely where it will be of benefit to your day to day or to your overall comfort.
Please come back and let me know if this information helped you to finish your long-distance hike and if you have anything you would like to add to the conversation.