As an Amazon Associate I earn from qualifying purchases. Some of the links on this website may link to vendors which are "affiliate links". If you click on a link I may receive a commission.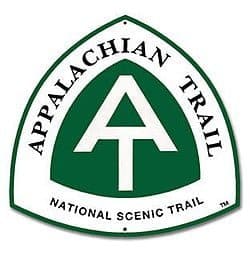 So you have decided you are going to investigate the Appalachian Trail or AT for short. You are interested in section hiking or maybe thru-hiking the entire trail but need to learn more about it before you feel good making a decision.
Well, you are in luck as that is the reason I have compiled all this information below as I am trying to plan the same trip!
What is the Appalachian Trail (A.T.)? The AT is an amazing 2190+ mile trail that runs from Georgia to Maine through 14 states which have some of the most beautiful wilderness areas for foot travel in the continental United States.
Let's dig in and start covering the main or primary concerns you will more than likely start researching. Then we will move into some more in-depth information to help guide you along your path to starting your thru-hike or section hike. Make sure if you quit your employment that you take out travel insurance to ensure you are covered in case of emergency care needs!
Basics Details of the Appalachian Trail
We are going to jump into some more details about the different parts of the trails along with the states you pass through while attempting your AT through the hike. We then will move more into details about the best times to start NoBo or SoBo and more to help prepare you with a good base level of knowledge.
How Long Does it Take to Hike the Appalachian Trail?
One question that is asked in a lead up to deciding to thru-hike the Appalachian Trail is the length of time required to make it from start to finish.
The average length of time for someone to start and finish the trail comes in between 5-7 months as it will depend heavily on your mileage you can manage per day and the amount of nero or zeros you take.
What's the Length of the Appalachian Trail?
The Appalachian Trail length expands across fourteen U.S. states over the course of its approximately 2,200 mile-long journey. It starts in Georgia at Springer mountain then proceeds to cross through North Carolina, Tennessee, Virginia, West Virginia, Maryland, Pennsylvania, New Jersey, New York, Connecticut, Massachusetts, Vermont, New Hampshire, and then finishes up in Maine at Mount Katahdin.
464,500 – The amount of elevation change experienced in the Appalachian Trail hike

ATC – Explore The Trail
How Long Is The Appalachian Trail in Georgia
Georgia is the start point for all NoBo hikers and the total mileage in Georgia comes in at 76.4 miles. This mileage stretches from Springer Mountain to the border of North Carolina. The highest point on the trail in Georgia is Blood Mountain at 4,458 feet.
How Long Is The Appalachian Trail in North Carolina


The total mileage in North Carolina is 95.5 miles which run from the border to the other border as you cross the state. While traveling through North Carolina you will ascend and descend numerous times as the trail altitude ranges from 1,725 to 5,498 feet.
How Long Is The Appalachian Trail in Tennessee
The Appalachian Trail in Tennessee runs 287.9 miles with a large amount, about 200 miles, along the Tennessee and North Carolina border. Within Tennessee, you will start roller coaster hiking by going up to 6000 ft and descending numerous times.
Approximately the beginning 64 miles of the A.T. follows the crest of the Smokies. After numerous ascents and descents, you will pass over Cross Mountain, where the trail ascends Holston Mountain on the trek to the Virginia border.
How Long Is The Appalachian Trail in Virginia
This is the first meaty state on your trip as Virginia hosts the longest amount of miles, 550, of any state that the trail runs through! This is typically where people start to fight with some of the effects of long days of hiking and non-changing scenery and wet/muddy conditions. Almost 20 miles of the trail run along the border of West Virginia along the way.
This state also hosts the annual Trail Days festival which is held in Damascus and frequented by thru-hikers.
Virginia is also the point where thru-hikers all take pictures and have become kind of a "hallmark" of thru-hiking the AT. This is McAfee Knob, which is part of the Virginia Triple Crown which includes Dragon's Tooth, and Tinker Cliffs.
How Long Is The Appalachian Trail in West Virginia
By far the shortest section on the Appalachian Trail the West Virginia section is still quite beloved with the singing of John Denver. West Virginia actually hosts only about 4 miles of trail on the trail, instead, it is best known for Harpers Ferry and the ATC headquarters along with being called the midpoint of the trail.
How Long Is The Appalachian Trail in Maryland
The trail covers about 41 miles within Maryland along the ridgeline of South Mountain. There is some rolling in the trail within Maryland going from 280′ above sea level to about 1900′ along the path.
With the Appalachian Trail section of Maryland, hikers are required to stay only in designated shelters and campsites with no camping off-trail allowed.
This requirement has led to the creation of the Maryland Challenge, it is to hike the state in a single day. To complete this you will typically start just before dawn and ending at dusk with the goal to camp in Pennsylvania.
How Long Is The Appalachian Trail in Pennsylvania
When you reach the Pennsylvania border you will have 230 miles of the trail within the state which goes through some wonderful, beautiful scenery.
The Susquehanna River is typically considered the midline between the northern and southern sections of Pennsylvania crossing via the Clarks Ferry Bridge.
Pennsylvania is one of the easier states to hike even with the longer distance as there are fewer elevation changes and much more ridge walking.
Pennsylvania has a lot of rocky areas for trails which can cause havoc on shoes and feet if not careful with dragging feet and toes. This rocky section starts in earnest within the more northern sections.
How Long Is The Appalachian Trail in New Jersey
The Appalachian Trail carves its way through 72 miles of New Jersey without a large variation in elevation changes. There has been plenty of bear intrusions into these areas leading to many bear-proof trash cans being placed into camp areas to help cut down on issues. About 30 miles of trail in New Jersey ride along the New York-New Jersey border.
How Long Is The Appalachian Trail in New York
New York has a small overall level of elevation changes but it does have many small ups and downs over the course of the 88 miles that cross through the state.
The trail summits multiple small mountains under 1,400 feet tall each over the course of the 88 miles. One last interesting fact in New York is the highest point in New York is Prospect Rock at 1,433 feet.
How Long Is The Appalachian Trail in Connecticut
The trail winds through 52 miles of trail within Connecticut running along ridges. The trail comes to within one-mile of Kent, a resupply point for thru-hikers.
The summit of Bear Mountain is the highest peak in Connecticut at 2,326 feet and after you summit the mountain the descent brings you into Massachusettes.
How Long Is The Appalachian Trail in Massachusetts
Hiking through Berkshire County for about 90 miles, the trail in Massachusettsincludes both the Taconic Mountains and the Berkshires. Massachusetts has many climbs and descents consistently on the trail leading into you ascent into Vermont.
How Long Is The Appalachian Trail in Vermont
Vermont has 150 miles of pristine trails to hike as you progress towards your objective. For a length, it is merged (or runs with) with the Long Trail which is a north-south bound trail within the state.
Once the Long Trail moves off on its own at Maine Junction, the A.T. turns towards the east direction towards New Hampshire.
How Long Is The Appalachian Trail – New Hampshire
Welcome to the Whites, the trail in New Hampshire traverses almost 161 miles of amazing wilderness. You will learn to summit and also learn to enjoy it as the A.T. will pass over the summits of 16 different 4000′ mountains in New Hampshire.
How Long Is The Appalachian Trail in Maine
The end for most hikers on the Appalachian Trail has 281 miles of some of the most intense and difficult hiking terrain on the trail overall. Among these hard to pass sections is the Mahoosuc Notch, which is called by many as the trail's hardest mile.
The last and most isolated portion on the Appalachian Trail in any state is called the "Hundred-Mile Wilderness". This stretch of the Appalachian Trail has no points for resupply so before hitting this section you must be fully stocked for the days ahead.
The Northern Terminus of a successful Northbound hile will be Mt Katahdin which takes a good chunk of the day.
Best Times To Hike The Appalachian Trail
Depending on the direction you choose to hike will in large part determine the timeframe you have to leave in. The most common direction is NoBo followed by Flip Flop and then SoBo, we cover each below.
NOBO or North Bound
Starting in Georgia has long been the most popular place to start your A.T. thru-hike. This popularity has had some negative consequences like crowding and overpopulation when leaving between March 1 and April 15.
In these first weeks, the southern terminus of the A.T. becomes a continuous stream of hikers starting each day, with dozens of hikers clustered around shared campsites at night.
A NoBo hiker will typically encounter wintry conditions around March and into April. This is then followed by very hot and humid conditions in the summer.
This finishing point for NoBo hikers is Mt Katahdin which provides a dramatic finale. Hikers should plan to arrive before October 15 or they may not be able to complete the hike due to inclement weather.
SOBO or South Bound
Starting your thru-hike southbound means starting with the highest challenge, Mt Katahdin. Katahdin is the trails northern terminus and is a very difficult way to start your hike as it is generally known as the most difficult mountain on the entire A.T. hike.
Main itself is full of scrambling and climbing to consistently over muddy and, at times, very muddy and slippery terrain. Starting SoBo also involves carrying more gear due to longer distances between town and resupply points. This approach is typically started by very experienced and overall fit hikers due to the increased strains upfront.
Are Any Permits Required For The AT?
There is no specific permit required, unlike the PCT for you to hike the Appalachian Trail. No fees or paid permits are required to access the A.T. for simply walking. There are places in New England where the campsites impose fees.
Though the A.T. has no direct permit, you must obtain permits for backcountry camping in two national parks on the A.T.
There is a voluntary registration available on the ATC website. This voluntary thru-hiker registration is used to help prospective thru-hikers share their start dates with others while planning their itinerary.
This approach can help the overcrowding and other impacts to the trail when too many people hike at the same time.
Is Prior Experience Is Required?
While the more experience you have hiking and backpacking this is not a requirement for anyone looking to hike the Appalachian Trail. Though having a history of how you handle long days of hiking can help you know if you are physically prepared for the trek ahead.
Good Guidebook and Informational Resources
There are a tremendous amount of books available online from Amazon, or if you are into it, Audiobooks fro Audible. Some of the best ones that are available are the Appalachian Trail Thru-Hiker's Companion, AWOL on the Appalachian Trail, and How to Hike the Appalachian Trail: A Comprehensive Guide to Plan and Prepare for a Successful Thru-Hike.
Map of the Appalachian Trail
There is a sweet interactive map available for the Appalachian Trail here. This is hopefully a strong resource for helping your planning of when and where you plan on traveling. I also have the 48″ tall wall map of the trail which is nice when preparing to be able to put some eyes on each section.
Equipment For The Appalachian Trail
Your gear for the A.T. is going to need to change based on your starting direction (NoBo or SoBo) and what time of year you are leaving and when your finish date should fall. In the colder months, you will want 4 season gear mostly if you aren't super warm this can mean the difference in quality sleep or shivers while layering up heavily.
What Are Good Options For Your Big Three on the A.T.?
This is a smart thing to work out before you start buying all your backpacking gear as the big three will really let you know how large a pack you need and what size backpack will be necessary to carry it all with you reliably and comfortably.
How Warm Of A Sleeping Bag / Quilt Will I Need?
While there is no easy way to choose between a bag or a quilt what you are interested in will depend on personal preference, I prefer my EE quilt as I move around a lot and find bags to be confining which gives me worse sleep.
As to warmth, this depends on the season and timeframe of your hike, should you start in March then you may choose a 4 season bag/quilt that can get to 0 degrees with comfort.
If you are a warm sleeper though you may be fine running a 3 season with a good thermal pad to keep the heat in your body instead.
What is Best For a Shelter? (Tent, Tarp or Hammock)
Many people will tell you that this is a tent, I would happen to agree with those people as I prefer having a walled-off shelter around me and my own private space in the evening and mornings.
The reason I always choose tents is that I enjoy peace of mind also in thatcher I am protected from the elements and don't have to worry as much about a perfect place to place my tent.
The parts I find cool about a hammock are the setup and takedown are much faster without poles. The additional part I love is the ability to not need a nice ground clear area without obstructions, all you need is two strong trees to hold you up and you are good to go.
Tarps to me are amazing as they give you a tremendous ability to be ultralight providing you protection from the rain. I haven't seen anything though other than to travel with less weight to choose a tarp if this changes you all will be the first to know!
What is the Backpack of Choice?
For most people, this should probably be a 45 Liter to 60 Liter pack, now this range may seem quite large and it is. What you want to do is get the pack that fits your needed gear and not an ounce or pound more as if you give yourself space you will more than likely fill the space.
Another reason to learn to pack light is the lighter your pack the more successful you are completing a thru-hike overall. Much of this may be due to the lessening of your body carrying excess weight and the physical breakdown occurring slower.
Are There Water Sources Available?
Unlike the Pacific Crest Trail and the Continental Divide Trail, the Appalachian Trail has frequent access to water while you hike a majority of the trail. Though these water sources should still be put through a filter like the Sawyer Squeeze or similar to ensure they contain no bugs or other contaminants.
Is the AT Well Signed and Marked?
The trails in most places are very well-marked, but not all. For example, in the federally designated wilderness areas, signage and marking are significantly less prominent do to rules.
Does The AT Close During Winter?
Many of the footpaths used are "closed" after mid-October and it is suggested to not hike on the trails during this time. The reasons are weather can become severe at a moment's notice and this can cause getting lost, or worse yet getting hurt and unable to get out of the area to safety.
What Are Some Highly Visited Trail Towns?
There are a great many possible places you can stop along the trail but there are definitely some key stops that'll almost all thru-hikers will make, we have listed them below:
Hot Springs, North Carolina 
Erwin, Tennessee
Damascus, Virginia
Harpers Ferry, West Virginia
Duncannon, Pennsylvania
Port Clinton, Pennsylvania
Wingdale, New York
Kent, Connecticut
Salisbury, Connecticut
Great Barrington, Massachusetts;
Hanover, New Hampshire
Lincoln, New Hampshire
Gorham, New Hampshire
Monson, Maine
How do the Trail Registers work?
Trail registers are books where you check-in and can leave the date-time when you reached the point on the trail. These can help to let people following behind whether they are behind and by how long which can help tramily stay together even over multiple miles and days.
North Bound Travel Details
Where Should I Fly Into For A NoBo Trip?
There are really 2 close airports where you can fly into that are close enough to warrant the flight.
How do I get to the trail from the Airport?
There are a few shuttles which will get you to the area, as always there is the option of rideshare with services like Uber and Lyft and others sprouting up you should be able to find a way without much pain.
South Bound Travel Details
Where Should I Fly Into For A SoBo Trip?
There are really 2 close airports where you can fly into that are close enough to warrant the flight.
How do I get to the trail from the Airport?
There are a few shuttles which will get you to the area, as always there is the option of rideshare with services like Uber and Lyft and others sprouting up you should be able to find a way without much pain.
Related Questions
Some questions aren't specific to hiking on the Appalachian Trail as much as just preparatory to hiking and others are more around becoming a trail angel and just providing some help to strangers on their way!
Should I Bring A GPS Monitor?
It is suggested by almost all that you bring a GPS monitor, we reviewed the Garmin Mini, should you be able to afford it as it helps give you a way to request for help should you be split off from others.
These devices can also provide the rescuers an exact location to look for you and the device, that being said it isn't worth much should you lose the device on the trail, so keep it anchored.
The other awesome thing about bringing a device like the Garmin Mini is that you can provide people a place where they can view your last location. It also has the ability to send a message without a cell signal which means you can always deliver a needed message to a loved one should you need to.
What Is The Average Cost For An A.T. Thru-Hike?
On average your thru-hike should be budgeted to about $1000 per month you will be on the trail, so if you are aiming for 5 months you should stash away $5,000 to give you a better chance at completing the hike.
If you are a luxurious hiker and wanting to stay in town at hotels frequently then you need to add more to this stash as each day stay adds dramatically to your incurred costs.
How Long Does It Take To Plan, Train, and Get Ready for an A.T. Thru-Hike?
Overall, looking into every video I could find on YouTube, thread on Reddit and Facebook groups it appears the normal planning time and preparation time is about one year. This year helps you get a better overall knowledge of the trial and the obstacles that you will have to deal with along the way.
This year is also the time you should be finalizing your gear purchases, starting to do longer shakedown hikes to find and remove useless gear and pack weight.
You also should be working on taking longer and longer hikes to get your body more adjusted to hiking as no workout is a good match for actual hiking to get prepared.
How Many People Start and Finish Thru-Hikes of the A.T. Each Year?
Per the ATC only one in four thru-hikers report successful completion of the Appalachian Trail who starts each year. The most common reason for a hiker having to quit the trail earlier than planned is due to injury, money, family matters at home, or finding the experience enjoyable or as was anticipated.
How Can I Become A Trail Angel On The A.T.?
This is just up to you, your availability and your ability to provide resources to hikers on the trail, you don't need to be rich or to provide expensive foods. Sometimes the best thing is some small food items or drinks like a soda or similar.
Where Should I Leave "trail magic" Caches?
Many times these are left in very poor places where trash cant be cleaned up and where wild animals can get to them. The best place is to be around where the road and trail intersect, where you can be there with your items and clean up as messes and trash occur. You need to be responsible for nature, the trail, and the hikers and maintain a clean environment for all.