As an Amazon Associate I earn from qualifying purchases. Some of the links on this website may link to vendors which are "affiliate links". If you click on a link I may receive a commission.
If you are a lover of the cold and high elevations where temperatures frequently dip wayyyyy down you want to get the gear that sets you up for an amazing time and not cold and shivering. This is where the Xtherm comes in amazing and why even though it weighs a little more than the UberLite that you should think about investing in it instead.
The Therm-a-Rest NeoAir XTherm Ultralight Air Mattress has an R-Value of 5.7 which means it will hold up under the coldest of situations you can put it in, also due to being inflatable it means you can pack it down into a super small part of your backpacking gear.
[amazon box="B00PZKTPVK" template="horizontal"]
Here's a Rundown of what we'll provide in this Therm-a-Rest NeoAir XTherm Ultralight Air Mattress Review:
First we'll share the features and benefits that you'll find useful
Next, we'll take a look at the drawbacks you might need to know about
Then, we'll tell you a bit about the Therm-A-Rest company
And finally we'll provide a sampling of actual customer and Independent reviews to give you better insight into the product.
Sound good? Let's get started!
Features and Benefits of the Therm-A-Rest NeoAir XTherm
Unmatched Warmth-to-Weight: Patent-pending, reflective ThermaCapture™ technology traps radiant heat while Triangular Core Matrix™ construction minimizes convective heat loss–all without the bulk, weight or durability issues of down and synthetic fills.
Excellent Comfort: 2.5 inches (6.4 cm) of thickness and baffled internal structure provide unrivaled stability and support.
Ultra-Packable: Low-bulk materials make the mattress ultra-compact—as small as a water bottle.
WingLock™ Valve: Our intuitive and dependable valve maximizes air flow for easier inflation and quicker deflation. Wings toggle for one-way inflation to save breath.
Multiple Sizes: Offering a range of sizes, including a spacious regular wide, allows you to pick a length that best suits your adventure needs.
Pump sack, stuff sack and repair kit included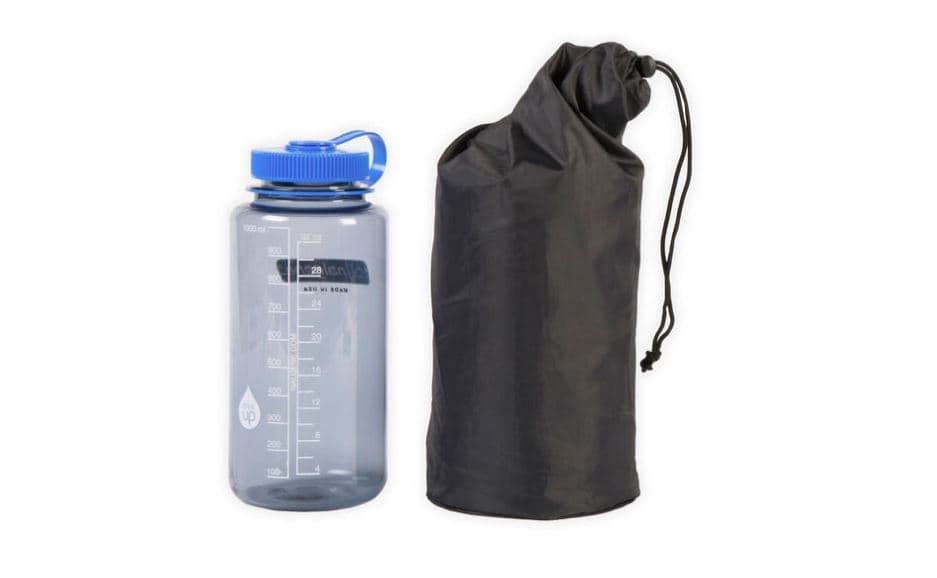 [lasso ref="therm-a-rest-neoair-xtherm-ultralight-backpacking-air-mattress" id="2392″ link_id="7011″]
Special Features (Pros) of the Therm-A-Rest NeoAir XTherm
Maximum Warmth – Offering maximum warmth for the weight, it's designed specifically for adding a padded layer of warmth between sleeping bag and ground in harsh, cold conditions.
Proprietary Reflective Technology – The ThermaCapture technology traps radiant heat within the pad, while the Triangular Core Matrix minimizes heat loss during sleep. Baffled internal structure provides support and comfort in a 2.5-inch inflated mattress, for a restful night in the backcountry.
Quick Inflation Setup – This mattress inflates easily in less than two minutes by blowing into the valve, for quick setup in a bivy or a tent.

True Four Season Pad – This sleeping pad is perfect for lightweight expeditions in rugged environments, both summer and winter, thanks to its innovative tapered design and materials, which eliminate bulk, making it possible to pack the ground pad to the size of a one-liter water bottle.
Drawbacks (Cons) for the Therm-A-Rest NeoAir XTherm
Noise – The build to increase the heat withholding ability means baffling inside the pad can cause some noise. Depending on the person some have reported that it makes sleeping more difficult.
Slippery – Many people report that they can sometimes slide off the pad in the night, this tends to be people who roll naturally in bed already and the tendency follows them into camping.
Video: Therm-A-Rest NeoAir XTherm
[lasso ref="therm-a-rest-neoair-xtherm-ultralight-backpacking-air-mattress" id="2392″ link_id="7011″]
About the Therm-A-Rest Company
First started in 1971, a fortuitous mix of unemployed engineers, a leaky foam gardening pad, and the dream of a better way to sleep under the stars came together to change how we experience the outdoors forever. 
Why do they focus on comfort? It's from the simple belief that the better you rest, the better you play. It's a universal truth that is readily apparent in our daily lives, but one that is too often overlooked at play.
Therm-a-Rest NeoAir XTherm Ultralight Air Mattress Reviews
Looking at the features and benefits is great, but taking a look at what real-and-actual customers have to say about a product offers a deeper dive of insight. Here we've curated reviews that reflect the Therm-a-Rest NeoAir XTherm Ultralight Air Mattress, providing feedback from product users and reviewers on independent review sites as well as from online customers.
Independent Reviews and Recommendations
For over three years, the NeoAir XTherm continues to take home our Editors' Choice Award. After testing the best the sleeping pad market has to offer, we have yet to find a better combo of warmth and heat retention, longevity, comfort, low weight, and small packed volume. Forced to choose just one model for the entire year, this would be our hands-down choice.

Read more…
---
If you don't spend much time camping in the Arctic, you can find a cheaper sleeping with a lower R-value. But if you spend a lot of time in chilly temperatures and it takes you a while to fall asleep at night, I'd splurge on your sleeping pad.

Women tend to need a little more insulation than men. It's important that you explore your own levels of comfort because what works for your significant other may not work for you.

Read More…
---
The Therm-a-Rest XTherm Sleeping Pad is still a reliable, durable, lightweight and high-R-value sleeping pad even though the WingLock Valve and Pump Sack included with the new model aren't a huge improvement over the previous model's. If you decided not to use the new pump sack, you can still blow up the XTherm by mouth and benefit from the reduced deflation effort provided by the WingLock valve.

Read More…
---
[lasso ref="therm-a-rest-neoair-xtherm-ultralight-backpacking-air-mattress" id="2392″ link_id="7011″]
What Online Customers Have to Say About The Therm-A-Rest NeoAir XTherm
Jaw dropping. Magnificent. This sleeping pad will actually keep you completely off the ground no sagging no bowing. Now deflating or shifting of air in high pressure areas. I weigh 150 lbs and can stand (with some balancing effort) in the middle of the mat with both feet and not touch the ground. 
---
I finally got a chance to use this in temperatures below 20 degrees . I am a hammock camper and back packer so I am always looking for light weight and compact everything. This rolls up smaller than the NeoAir and weighs in at just one pound. It has an R value of 5.7 and inflates with 20 or so breaths.
---
This is easily one of the best camping gear investments I've ever made. I initially cringed at spending so much on a sleeping pad, but it was worth it.
---
There are simply no other pads out there that are as warm and light. With an R-value of 5.7 it's rated for use down to about -4 F. 
---
[lasso ref="therm-a-rest-neoair-xtherm-ultralight-backpacking-air-mattress" id="2392″ link_id="7011″]
Final Thoughts on the Therm-A-Rest NeoAir X-Therm
If you are a four season hiker or backpacker then this is probably the nicest pickup for lightweight gear while providing a super high R-Value to ensure you stay warm in those cold winter days and nights. There are lighter pads now available but none of them are built for four seasons.
Compare to Other Amazon Sleeping Pads
[amazon table="1799″]